Turnaround #4: Career and money
Over 10 years ago, when I joined the city desk of a newspaper, my salary was probably half of what my classmates from college took home. Most of them had worked hard and found work at growing technology services companies.
On most days, I was just writing the "rain copy" or about the "traffic jam" in Bengaluru. But I was proud of the work I was doing. Every once in a while, I'd get a good story. It would make it to the front page and I'd beam with pride the next day I walked into the newsroom.
My long term ambition (chalking it up to youthful ignorance) was to buy a dying newspaper and somehow revive it. Under rather difficult circumstances that I put myself in, I moved on to a business daily to report on technology after three years at the paper.
The business daily was the country's largest pink paper and had some of the best journalists. After after two years, I quit the place to join a startup blog. I didn't ask for a raise. I was just happy to be able to write about startups and founders. Those days, "startup" was not a mainstream beat. Only niche blogs covered startups.
Some months I was flat out broke. One evening I sold my Nokia 5800 for Rs 300 at an electronics shop to buy a biriyani for two of us. That's still the best biryani I've ever had. The two years at the startup blog was also my best 2 years ever.
Later I went back to the pink paper and worked for two more years before quitting to start my own company. Two months ago, about 3.5 years in, I left the company I co-founded and joined Freshworks, a fast growing business software maker.
Looking back, there are a couple of patterns I could make out: I stick to a job for about 2-3 years. I usually do not optimize for money. Which means, even though sometimes I could have fetched a better salary in the market, I'd choose a job with a slightly lower pay because I'd see some long term opportunity other than money making in it.
The stint at the startup blog, for instance, helped me build relationships with dozens of founders at a time when India's startup boom was just taking off. Companies like Flipkart and Freshworks were just a few years into operations. VC mega bucks had just started coming in. I learned a lot.
Do I have any regrets? None. Have I been happy through out my job? I've hit bad patches. And I've been miserable at times. But on the whole, I've been really satisfied and happy at all the jobs I've taken. This is something I've felt good about but wasn't able to translate into a mental model of sorts.
But now I have done that, thanks to Clayton Christensen's book, "How will you measure your life?"
The book attempts to give us insights into how to go about choosing a career or nurture a relationship. On career, now I have a pithy model.
Your happiness with career depends on two factors.
Hygiene factors

Motivators
Obviously, money is a motivator and by extension, I should have been miserable at work most of my career right? Wrong. This was my i-know-jujitsu moment. Turns out, money is not a motivator. It's a hygiene factor.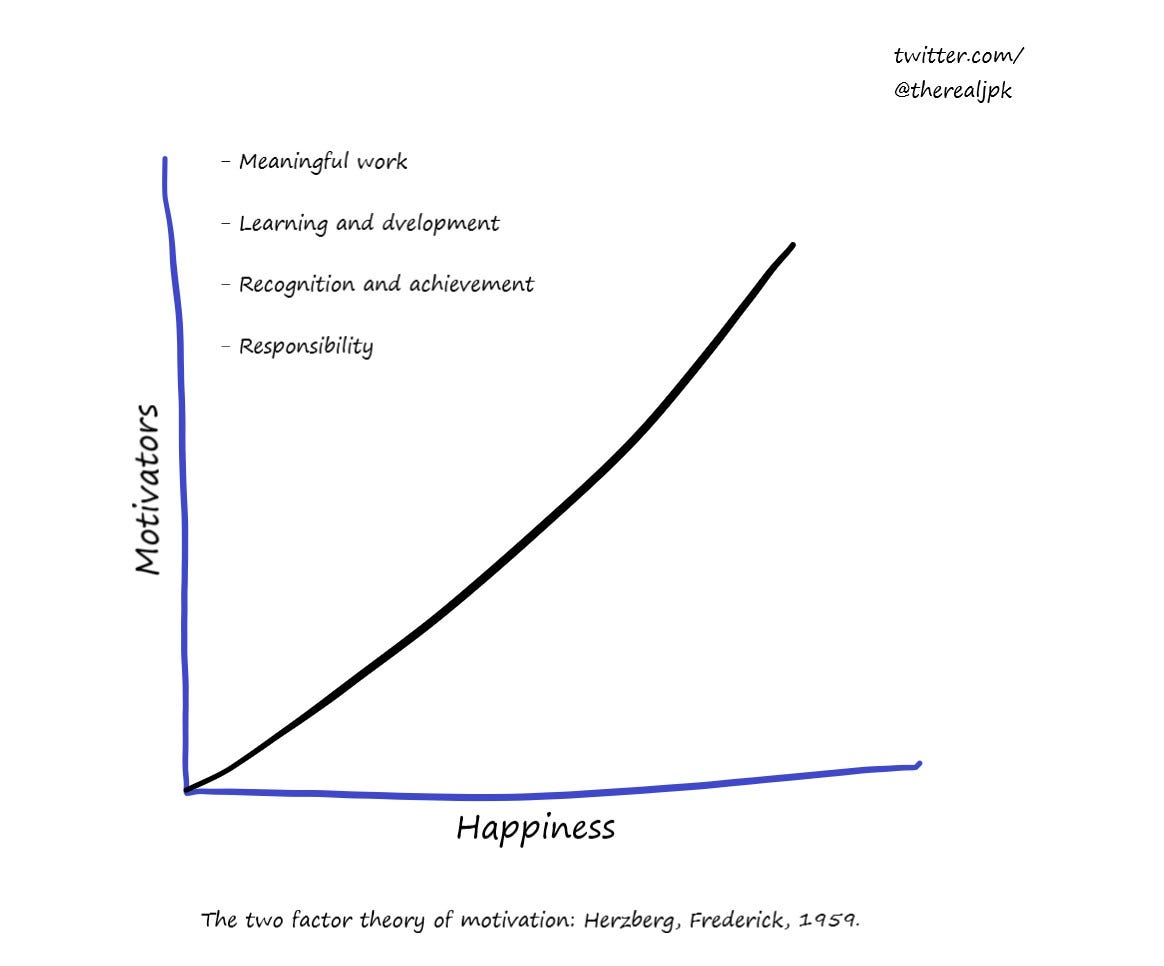 So if you have just about enough money to take care of your needs, you're good. That was me back in 2007. Now you need motivators. This is what really kept me going. So what then, are motivators? The answer, as per the book, lies in asking and answering the following:
Is the work meaningful to me?

Is the job going to give me a chance to develop?

Am I learning new things?

Will I have the opportunity for recognition and achievement?

Am I going to be given responsibility?
I checked almost all boxes!
So how do you find such jobs? The idea is to have a strategy which is deliberate but at the same time doesn't kill the opportunities that come your way. I see this as being open to change. Make room for a little bit of serendipity. Meet new people. Anyone who has known me for long, knows that I'm always pitching one thing or the other.
Also as Christensen notes, strategy is nothing without resource allocation. In my case resource ~ time and perhaps a little capital. How I deploy this on a daily basis is important.
In my early days, I wanted to be the best journalist in the country. It helped that I had great managers who wanted me to be just that. They didn't ask me to clock in 8 hours but instead, they'd encourage me to do my best work and sometimes set me up for wins. Since my personal goal was tied so closely to my work, I worked doubly hard. I also invested my spare time in reading books about journalism, writing and technology. The little capital I had, went into books, biryani and booze. So it all worked out for me in the end.
I hope this helps.
🔥The highlight of last week for me was a meeting with Vikram Mehra, the chief executive officer of Saregama, India's oldest record label.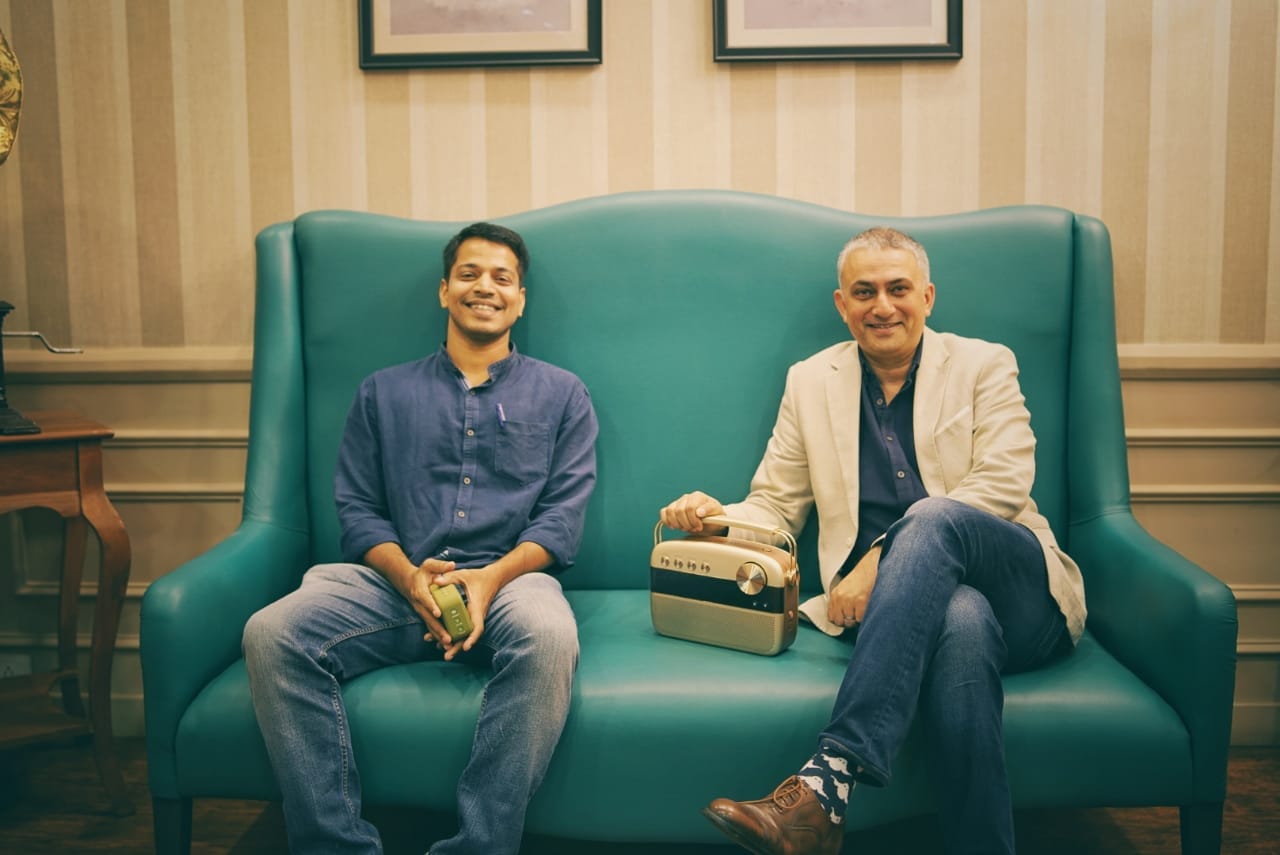 This conversation was about really listening to customers and coming up with a winning product. I hope to write about that sometime soon.
Cheers,
JPK