Joe Rogan-Spotify deal: The search engine moment for podcasting?
& the death of open architecture podcasting
1st August 1981 - at exactly 12:01 am, MTV aired its first-ever music video in the US.
It was a song by a new wave/synth-pop group, The Buggles, called 'Video Killed The Radio Star' (symbolic, right!?). Now, most of my generation would not have heard the song, but we would recognize the popular tune which was later copied in "Auva Auva" from Disco Dancer by Bappi Lahri.
The video begins with a young girl sitting in front of a big radio (circa the 1950s) when the radio immediately bursts and she is taken to a future laboratory where there is a woman in silver jumpsuit suspended in a giant test tube by cables (Damn! 80s music videos were 🔥🔥🔥).
She is amazed by the new world and the wonders of modern technology, as she looks around all that is new and wonderful.
Part of a larger concept album called 'The Age of Plastic' which spoke about the possible repercussions of innovation and technology, the song in itself was, as Wikipedia describes it, highlighting the "concerns about mixed attitudes towards 20th-century inventions and machines for the media arts".
You see, video had begun to obliviate radio (audio). Those who could not evolve with technology, lost.
But its almost as we came one full cycle, as there is one audio star that was, in fact, created by video - Joe Rogan. It was on Youtube that Rogan amassed 10 million subscribers and became the undisputed king in the world of podcasting with his mega-popular podcast, The Joe Rogan Experience. To give you some numbers, Rogan gets ~190M downloads a month. Even CNN does not come close, which got ~150M downloads during their best month ever.
This week he announced an exclusive $100M deal with Spotify which means he'd be moving away from Youtube and listeners would have to download Spotify to listen to him. The fact that Youtube is facing an attack from all sides and almost a class war with Tiktok is a matter for another day, but with this deal Rogan might have single-handedly killed all future 'audio stars' - or the open podcasting ecosystem at the very least.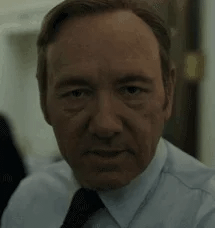 Before we get into accusations and speculations, let's talk about this elephantine $100M valuation (for something that takes 5 people and 2 microphones to operate😲) and the business of podcasting, especially for Spotify.
You might remember from our earlier piece on Resso, why Spotify's business model NEEDS podcasts to grow further. Here is an excerpt from that old piece:
Spotify partners with major record labels to put their music on its app. In return it pays a royalty to the music labels. For each dollar that the company earns, it has to pay a fraction of that dollar to the music industry. This means that as the company's revenue increases, it's operating costs also keep increasing.  This is problematic for scalability.

Now, one way to solve this problem would be to produce your own content – which streaming companies like Netflix and Amazon Prime do. Netflix is likely to spend nearly $20 billion on original content this year and Amazon is supposed to have spent upwards of $6 billion on content in 2019.

Spotify has caught hold of that and is investing a lot in producing its own content, especially podcasts.
Spotify has been acquiring various production technologies and podcast producing companies over the year such as Gimlet Media and Anchor FM and most of its non-tech jobs advertised in India were for Podcast Producers in recent times.
Now, what use is all the best podcasting tech if you don't have the ears of the audience? With the $100M Spotify has essentially bought (oops! I meant 'brought' 🤑) a hopefully significant percentage of those ~10M subscribers to its platform.
In fact, when Spotify announced the deal - its stock went up by 10% which translated to over $3B in market cap. Safe to say, Spotify recovered whatever it spent in under a day. Not to mention, the increased marginal returns on every $ they spend producing a podcast in the future.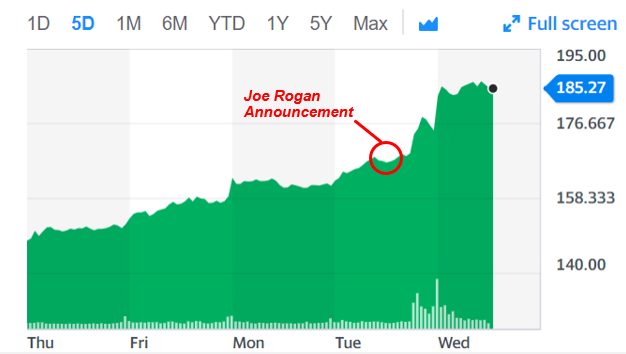 Chart Source: @MichaelIppo's Tweet
Now why is this problematic for the world of podcasting? Let's get into that.
Podcast discovery is F*ing broken.
The world of podcasts is based on an open RSS architecture which means anyone, can create a podcast and submit this RSS feed to all the podcast players. So for example, when Joe Rogan publishes (sorry - used to publish) a podcast, his show's RSS feed would get pulled by all podcasting apps across the world. So the 190M downloads included those on Spotify, Apple's ecosystem, Google Podcasts, Sticher, Overcast, and basically every other podcast app on the planet.
He could charge advertisers based on HIS terms and not those of the podcasting apps, because the listeners are everywhere and the only metrics that seemed to matter in podcasting (until now) are the number of downloads and retention rates throughout the episode (on the latter, it's much easier for shorter podcasts than for long-form podcasts such as Use Case.)
Dhum dhum dhum…Enter the big daddy - Apple!
Now I will heed that the podcast ecosystem is not exactly open but semi-open. You see, as per Libsyn, 65% of all podcast downloads across the world occur on Apple podcasts (or in iTunes). BUT, many other podcast directories actually pull the show's RSS from Apple's directory. So, if Apple decides to remove or not list your show - the other podcast apps will be left twiddling their thumbs (as will you as the podcaster/ brand).
However, so far Apple never locked out other players or forced a podcast to be available exclusively on Apple Podcasts/ Itunes. Though it is possible it gave special treatment to some (ever wondered why the home/ new and noteworthy pages of iTunes have so many shows produced only by a few production houses?)
Now, what happens when Spotify tries to capture Apple's turf and begins doing exclusive deals? Do you think Apple would not respond? If Apple were to break this free and open RSS architecture and begin exclusive listings - we would end up with a world where podcasting resembles a lot like OTT content (think Amazon Prime, Netflix competing with each other while Indian podcasting apps like Hubhopper, Kuku FM and Opentalk trying to capture the vernacular language audio content the way Voot/ MX Player do in OTT).
If this trend continues, we would end up with 2 big parties controlling most of the podcast discovery - just the way Google and Facebook dominate web traffic.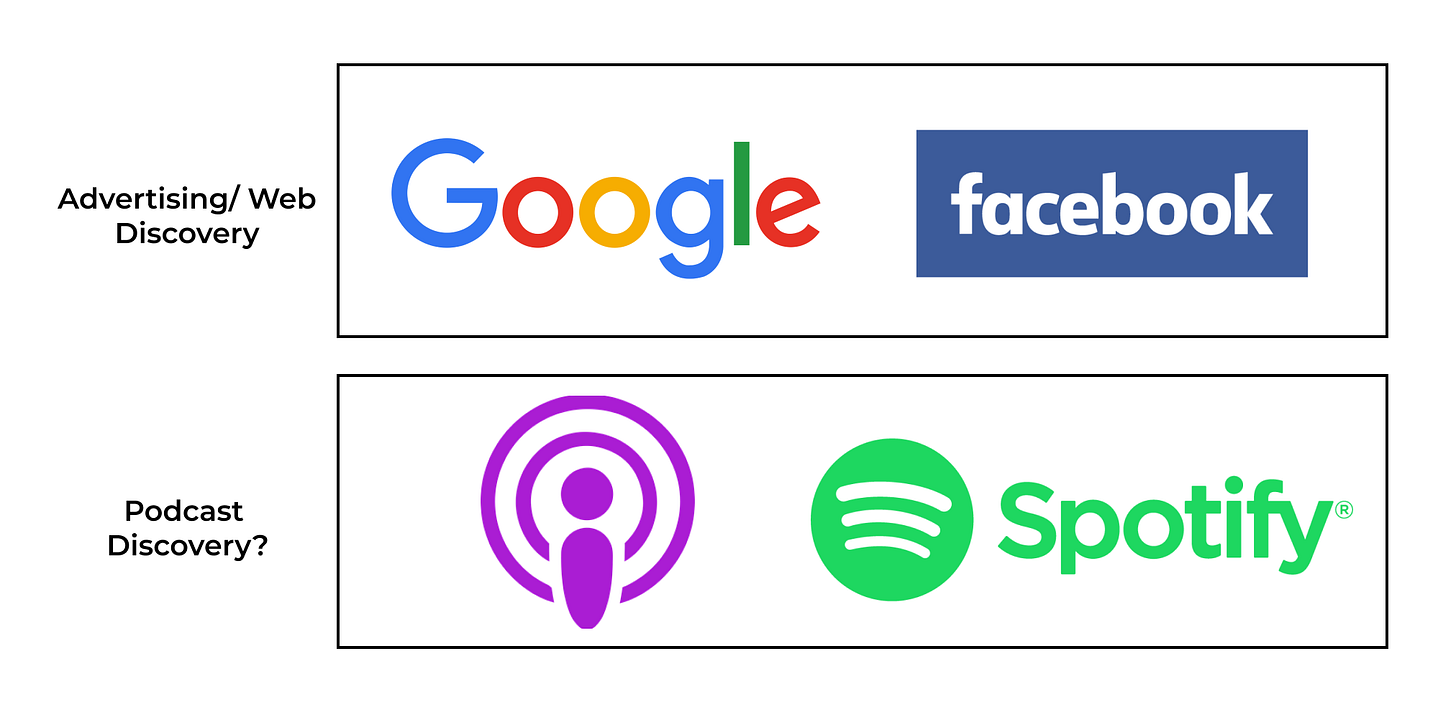 Will this be bad for podcasting? No, as talent would be rewarded.
Will this be terrible for the open podcasting ecosystem that is more democratic? Yes - Goddamn yes.
What about podcast monetization?
It is possible that:
Just the way Facebook and Google made it difficult for websites to sell their own ads, Spotify/ Apple control the ads. This means podcasters would not be able to choose whom they permit advertising on their show.

They could make it difficult for podcasts to offer a paid subscription because they have to push the subscription of the platform itself.
What is certain is that:
Apps will push their own content first on the app (how many non-Netflix/ Prime originals do you see on your screen when you log in to these platforms?)
What lesson can we learn for all content/ media business in this?
If there is one lesson to be learned from all of this, it is that irrespective of the industry- owning your distribution is key. And to that extent, thank god JPK convinced me to keep this newsletter attached to the podcast.
You guys are our innovators and our early adopters. 🤗

Hang with us till we cross the chasm and give us a nice rating and review on Apple podcasts?